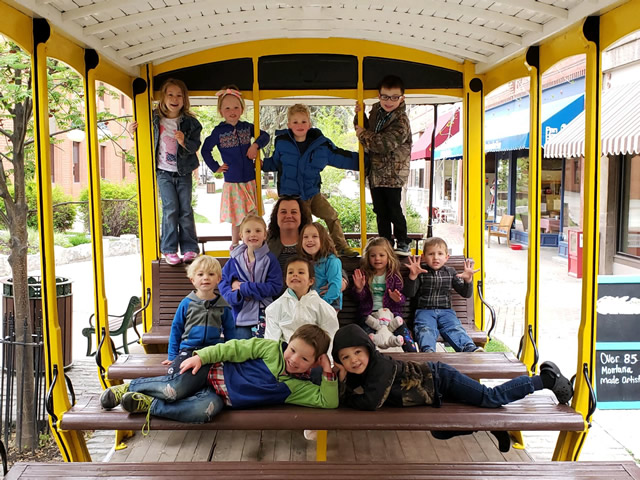 My Teaching Philosophy
The learning environment will be one that is bright, secure, motivating and fun, so that children are encouraged to achieve their fullest potential. This is achieved with both indoor and outdoor activities, through a combination of spontaneous play and intentional teaching. I have developed an approach that is designed to satisfy the child in a social, emotional, physical, lingual and intellectual sense.
It is essential that the children are valued, nurtured and respected as individuals. It is my role as an educator to assume responsibility for each child's personal and educational development while they are in my care. My planning and daily care must cater for, stimulate and challenge the diverse range of needs, talents, cultures and interests of my children.
The wellbeing of the children is essential, irrespective of their personal circumstance, such as race, religion, gender, disability or cultural backgrounds. This extends to supporting families from diverse backgrounds in their roles as caregivers. Regular communication with families is an integral aspect of my role so that we can work alongside each other for the benefit of the child.
I am dedicated to building a safe, home-like yet stimulating and educational environment. Each child can then experience the sense of equality and trust within the safe haven of preschool. This environment ensures a warm, caring, supportive atmosphere where each child can succeed, grow, feel loved and secure, and develop a sense of belonging. I believe this occurs when educators have a genuine interest in caring for the children.
I believe that preschool education is crucial to a child's development, assists them greatly in their early years of schooling, and ensures their smooth transition into kindergarten. The first five years are when children have proved to be most intellectually absorbent.
"Every child deserves a champion, an adult who will never give up on them, who understands the power of connection and insists that they become the best that they can possibly be."
Rita Pierson
Hello Preschool, Inc. Friends and Families,
My name is Ms. Kasey, and I am so excited to be your teacher this year! Teaching is an absolute passion of mine, and I can't believe I've been at Preschool, Inc. for five years. It's going to be a year full of fun, learning, and lots of new adventures. I can't wait to see what this year has in store for us. I thought you all might like to know a little bit about me.
I have been married to my wonderful husband Ben for 16 years. We have three beautiful children, Kaden, Bella, and Lyrik. We have a little funny farm with three dogs, thirteen chickens, a lovebird, a bearded dragon, and a gecko. My family takes up most of my free time, but some hobbies I enjoy are camping, cooking, crafting, gardening, and just being outside.
I lived in Southeast Kansas most of my life until about ten years ago when we decided to move to Montana. We love Montana and the people here, but the beautiful scenery is an added bonus. I graduated with my Bachelor's Degree from Ft. Hays State University. In the past before teaching at Preschool, Inc., I have been a parent and board member at Preschool, Inc. I cannot imagine my life without the special friendships I have made here and look forward to making many more.
As a teacher, I have an opportunity to change students' lives and futures every day. A great teacher takes an interest a child has and helps turn it into a passion, making educational connections that will potentially last a lifetime. I understand that each child is unique, and I will embrace those differences. Please let me know if you have any questions or concerns. It is important to keep communication open between us, and I would love to talk to you whenever you feel the need. I am looking forward to a great year and I can't wait to meet all of you!
Love,

Ms. Kasey