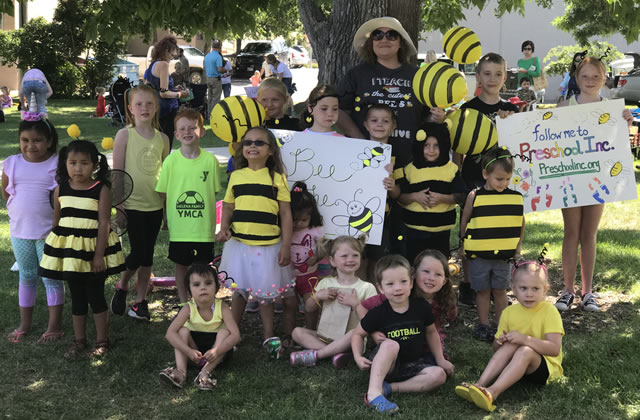 Registration
Registration for current Preschool Inc. students opens February 1, 2023 and registration to the general public opens February 13, 2023.
Classes
3 Year Old Class
Tues/Thurs 8:30 – 11:00 a.m.
4/5 Year Old Class
Mon/Wed/Fri 8:30 – 11:30 a.m.
Tuition Costs
Preschool Inc. offers 2 payments options, in an effort to accommodate the needs of all parents.

Option 1
Parents can choose not to be a "parent helper" in their child's classroom, but are required to provide a nutritious snack on their assigned day (approximately once a month) and to participate in at least one committee.
Cost:
3 year-old class $170 per month
4/5 year-old class $215 per month
Option 2
Parents assist in the classroom by helping the instructor with activities, free play, and cleanup approximately once per month. The number of times parents assist in the classroom is based on the number of students and the parent's schedule. Parents provide a nutritious snack on days when they are parent helper. Parents plan one party each year and serve on a committee based on their interests and time to assist in the program.
Cost:
3 year-old class $130 per month
4/5 year-old class $175 per month
Registration Fee
A $100 registration fee is required. This fee includes charges for supplies and insurance and is non-refundable after August 1st.
Brochure